ACTION Project
A Commitment To Inclusion in Our Neighborhoods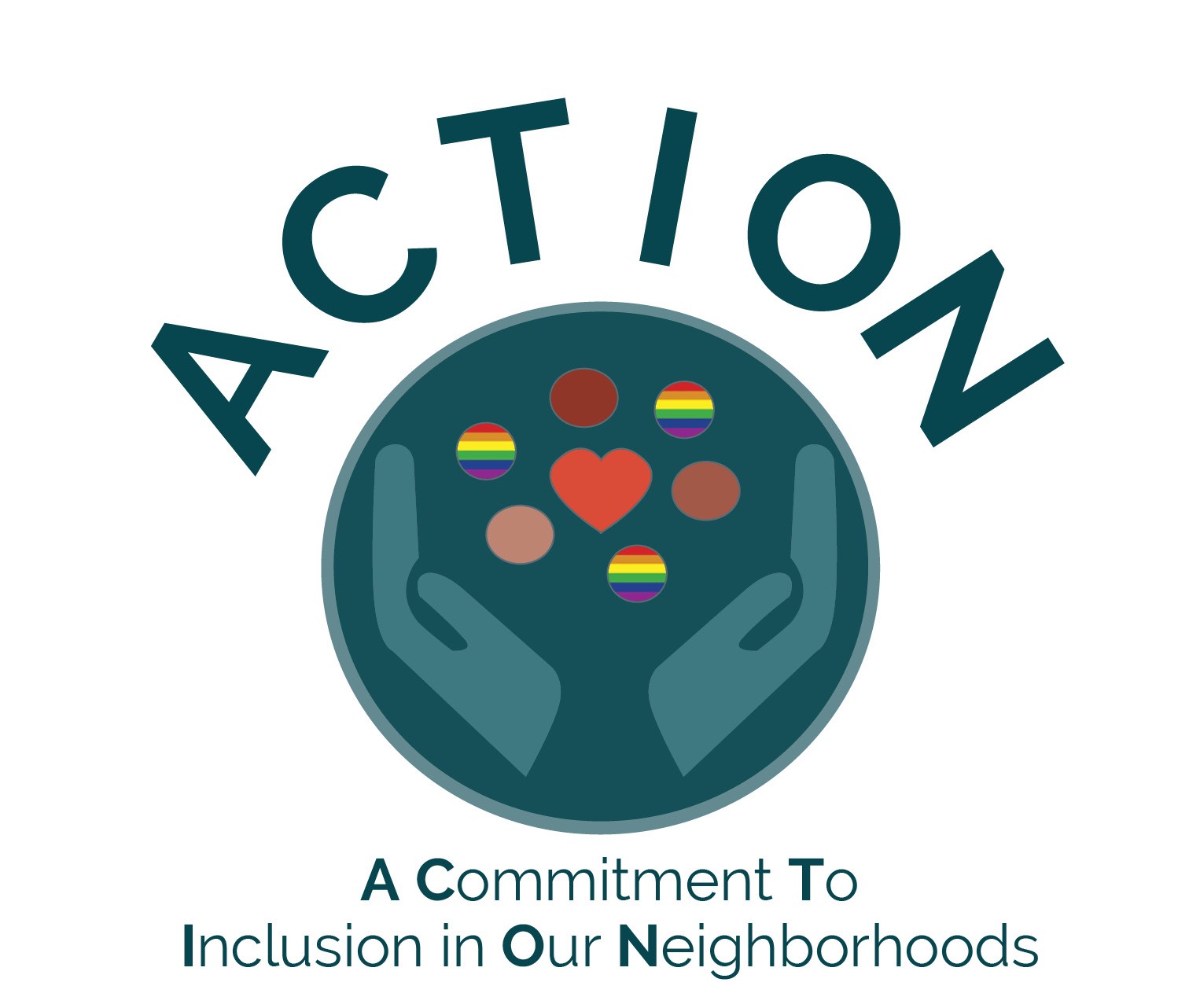 Join with other people of faith * Learn, experience, grow
Become an advocate for justice * Connect into existing networks
To accommodate demand, two additional ACTION Information sessions have been scheduled for Zoom:
Because ACTION represents a significant commitment for transformation clergy and laypeople are all invited to these sessions.
YEAR A
HISTORY:
How did we get here?
Experiential learning facilitated by BIPOC educators


YEAR B

LIFE AND FAITH:
The Current Climate
Includes trainings in the areas of community organizing and local government


YEAR C
SOLIDARITY:
As Defined in the Margins
Includes consultation for your congregation's reparations ministry
WHAT'S INCLUDED
Each year of the ACTION Project includes
MONTHLY COMMUNITY ACTION plenary gatherings with other participants and a trained ACTION educator


MONTHLY COHORT MEETINGS for the group from your congregation, led by your Pastor, with additional support for BIPOC participants


MONTHLY BIBLE STUDY AND SUPPORT for Pastors of participating congregations as they lead and to offer ideas about connecting faith and justice in the pulpit


WEEKLY ACTION INVITATIONS for you to listen, explore, and connect this work to life in your community
THE COST
Congregations pay $3500 annually to host a cohort
+ each participant pays $300 annually
FEES ENSURE COMPENSATION FOR TRAINED EDUCATORS AND COVER THE EXPENSE OF PROVIDING UNIQUE EXPERIENCES EACH YEAR
REGISTER BELOW
Join at the beginning of any year.
Commit to the three-year journey or one year at a time.
Want to know more? Contact ACTIONProject@MNChurches.org 
Presented by REV. JIA STARR BROWN, ACTION CREATOR in collaboration with the Minnesota Council of Churches