New Staff Profile: Farah
Submitted on:
Tuesday, April 5, 2022 - 11:41am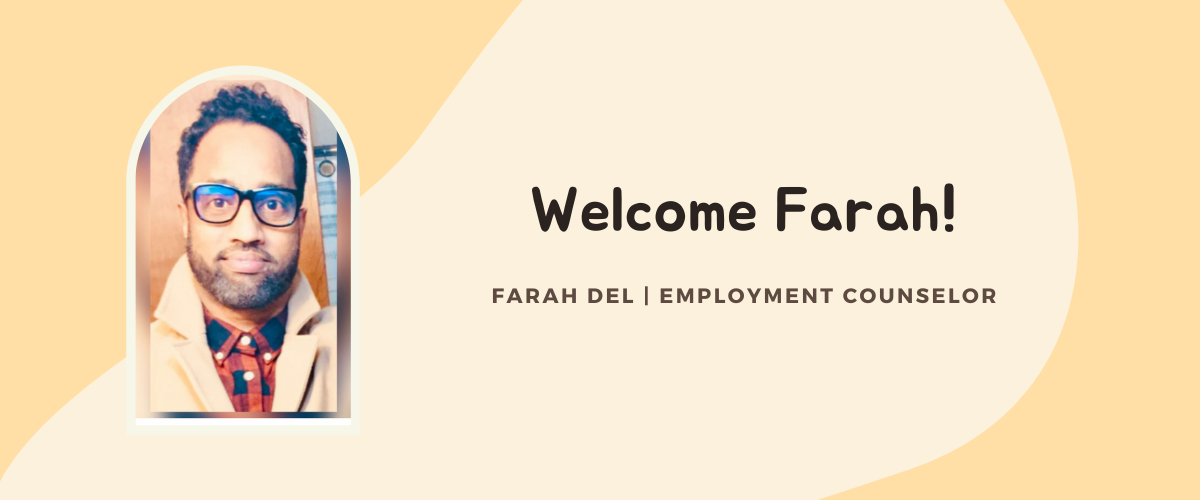 In March we welcomed Farah Del to MCC's employment team! Already an experienced employment counselor, Farah has hit the ground running, helping connect newcomers to their first jobs in the United States.
Farah was drawn to this line of work from his desire to help people from his community. He is originally from Somalia, having moved to Virginia as a child. "I remember coming to the country and not speaking the language," he said. At first, he couldn't understand the other children at his school because of the language barrier. He made connections to his classmates by playing soccer. He got very good at the sport, playing both at school and with other children in his local community.
After graduating from George Mason University, Farah wanted to help people from his community, but Virginia only had a small population of Somali people. He braved the cold to move to Minnesota. In Minnesota, "everywhere you go you see Somalis," he explained. He eventually became ingrained in the community, working for Cap as a case worker helping with energy assistance, and later at the African Community Services (ACS) as an employment councilor.
At MCC, Farah works closely with clients to help them secure their first jobs to support themselves in their new home. He tells his clients that the hard work does not end after their shift, advising them to get out and experience the new language and cultural as much as possible. He can relate to the experiences of his clients and assures them that things will get easier as they face the challenges of navigating new cultural context. He says, "One day they will remember, Farah told me it will be okay."
When Farah is not at work, he still enjoys playing soccer, as well as gathering with his friends to cheer on their favorite teams.