MCC to Celebrate 75th Anniversary
Submitted on:
Monday, September 12, 2022 - 12:09pm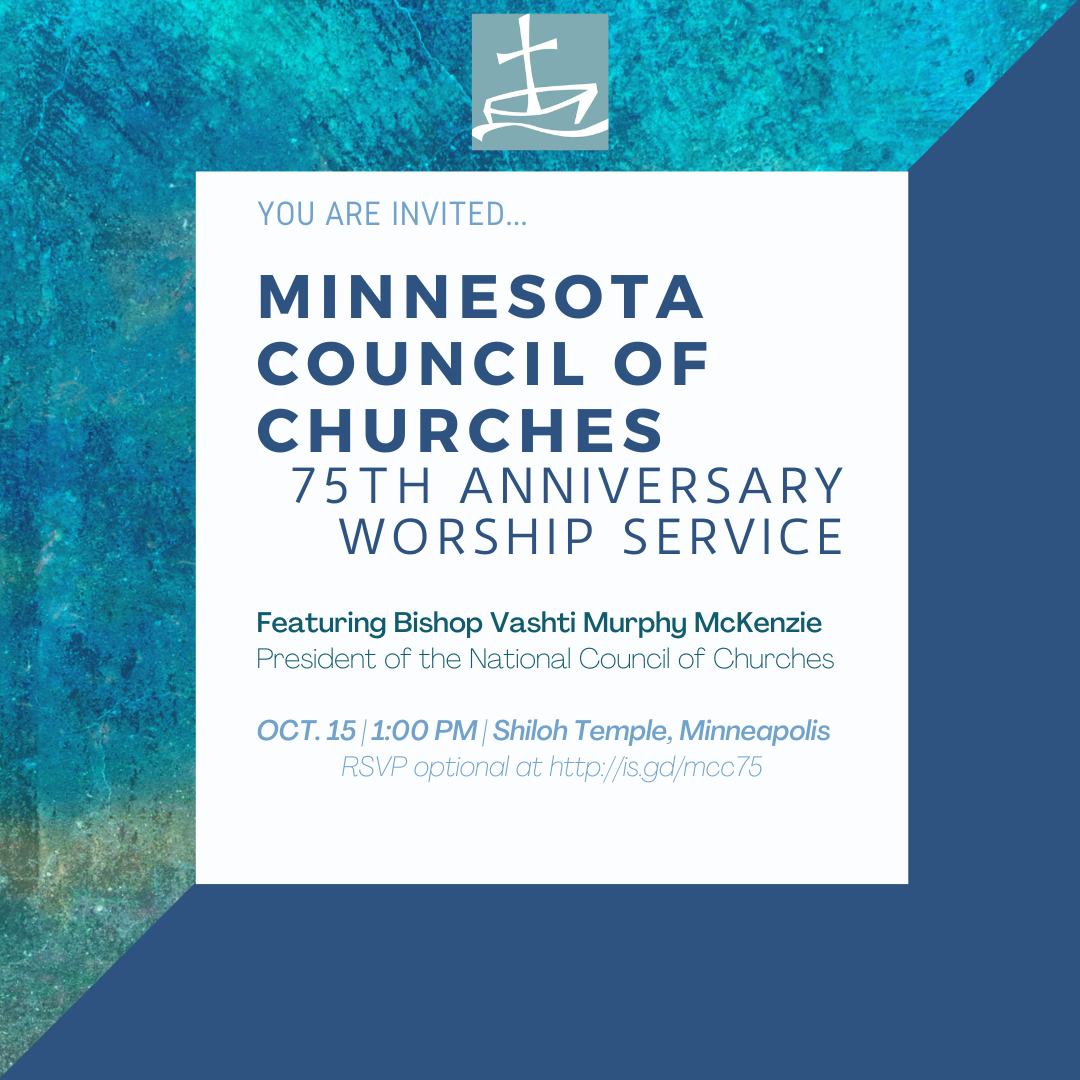 Voices united, embracing the future
"Then all of you can join together with one voice….. looking forward to what lies ahead, we press on to reach the end of the race for which God is calling us." 
(Romans 15:6; Philippians 3:13-14 NLT)
Minnesota Council of Churches celebrates 75 years of manifesting the unity of the body of Christ and building the common good in the world on October 15, 1:00pm, at Shiloh Temple International Ministries in Minneapolis.
The worship preacher will be Bishop Vashti Murphy McKenzie, President of the National Council of Churches.
Please RSVP your intent to join us here.