March on Washington Anniversary
Submitted on:
Thursday, September 14, 2023 - 12:04pm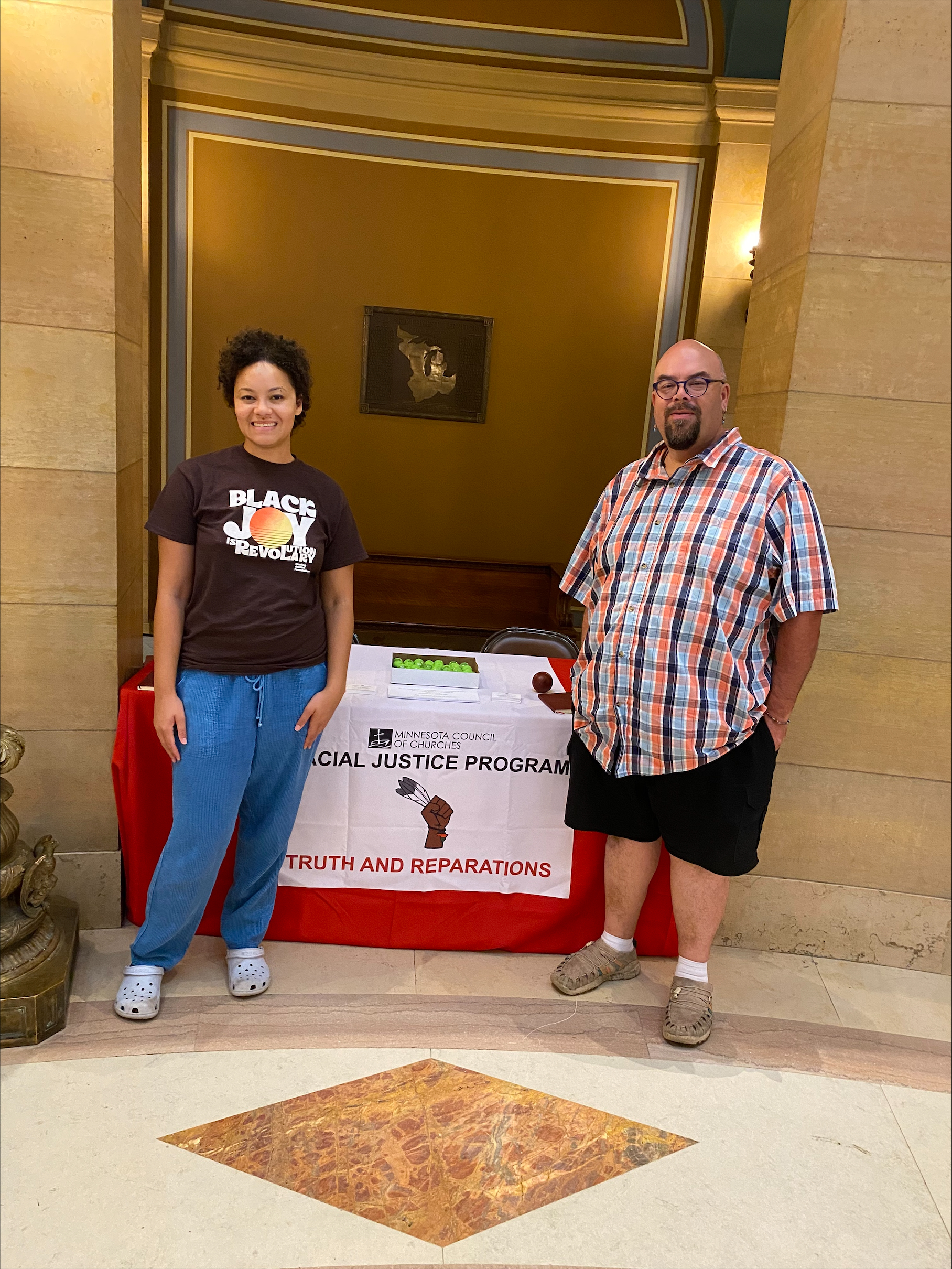 MCC's Racial Justice Program celebrated the 60th anniversary of the March on Washington at the Minnesota Capital on Monday, August 28th, with Beacon Housing Interfaith Collaborative. The event focused on housing disparities in the Twin Cities: Still Marching for Housing Justice. Several other community organizations were present, including Mother St. James AME Church, SEIU African American Caucus (AFRAM), Sakan Community Resource, Fellowship Missionary Baptist Church, and Wayman AME Church.
The event ran from 1 – 4 pm and opened with a prayer from Rev. Brian Herron, along with the last five minutes of Dr. Martin Luther King Jr.'s I Have a Dream speech. From there organizational leaders took the podium; Minnesota Senator Susan Kaying Pha spoke of her lived experience with poverty as a child of refugees, highlighting how much this trauma greatly informs her commitment to housing equity.
Co-director of MCC's Racial Justice Program, Rev. Jim Bear Jacobs, reminded the audience to focus not only on the poetic words of Dr. Martin Luther King Jr., but the prophetic ones. Jacobs pointed out that the same snippet of MLK's speech will be played in classrooms and churches around the country, while the rest of the speech is often left out. The most important part of the message is to act now. This powerful reminder left the group grounded in the reason for gathering on this date: working towards freedom.